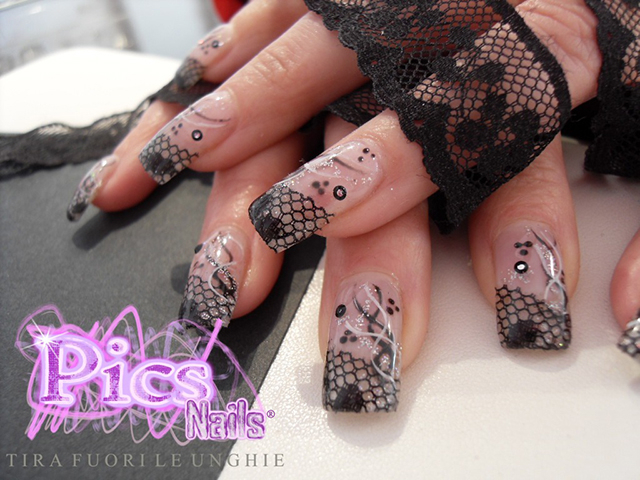 Lace Nail Art: an incredible and elaborate work signed Pics Nails!
A Nail Art Decoration obtained with Black Lace, enriched by a game of lines and twists realised with Nail Art Polishes Black and White, Nail Decorations and Swarovski Nails, for a really original and rich finish!
Products used for the realisation of Nail Art Lace:
Decorazione Nail Art con Pizzo: un incredibile ed elaborato lavoro firmato Pics Nails!
Una Decorazione Nail Art ottenuta con Pizzo Nero, impreziosita da un gioco di linee e intrecci realizzato con Smalti da Decoro Bianco e Nero, Decorazioni Unghie e Swarovski, per un finish davvero originale e ricco!
Prodotti utilizzati per la realizzazione della Decorazione Nail Art con Pizzo:
(en)